Ring in the new year in style at the Denver NYE Black Tie Party, the premier New Year's Eve celebration in Denver. Experience an unforgettable night of elegance, indulgence, and top-tier entertainment.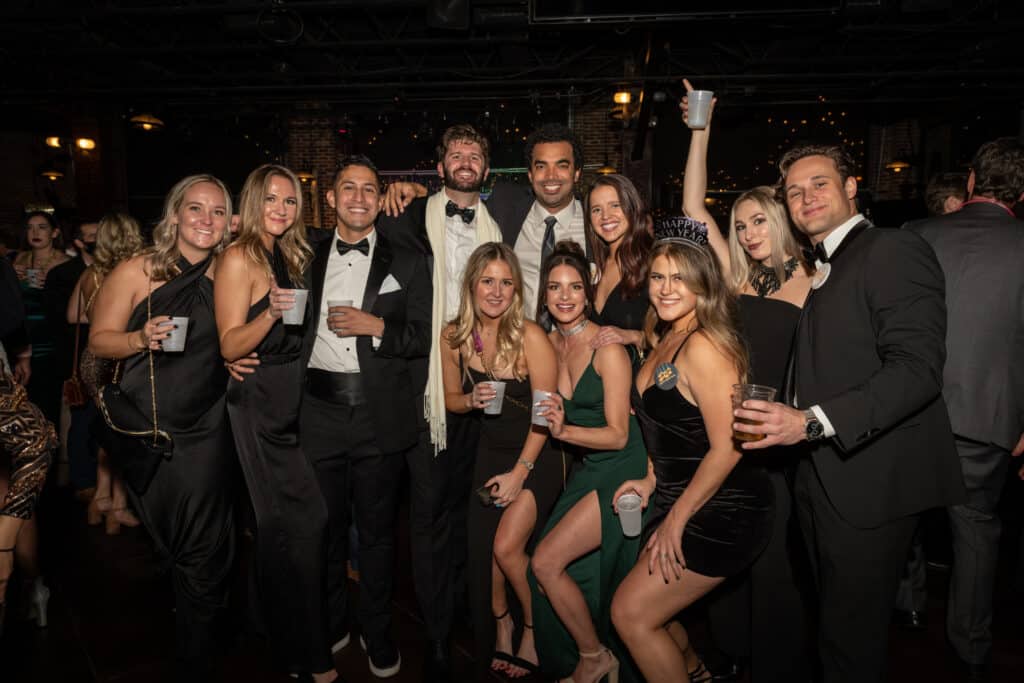 Unparalleled Open Bar Experience
Your all-inclusive NYE experience includes an Open Bar with an extensive selection of liquor, beer, wine, and champagne. Enjoy unlimited drinks throughout the night, ensuring endless revelry and celebration. Whether you prefer classic cocktails, premium spirits, or a refreshing glass of champagne, our skilled bartenders are ready to serve you with impeccable service.
Exclusive Party
Elevate your New Year's Eve experience with Denver NYE Black Tie Party tickets, granting access to the exclusive party. Enjoy bartenders, Open Bar, and a Cover Band.
Immersive 360 Photo Booth
Capture unforgettable memories at our 360 New Year's Eve photo booth, immersive photo installations, and during the mind-blowing NYE countdown.
Electrifying Dance Party
Get ready to groove the night away to the beats of Colorado's top DJs, Featuring DJ Nunez, They'll be mixing a captivating blend of top 40 hits, classic remixes, old school hip hop, and EDM music, keeping the energy high throughout the night.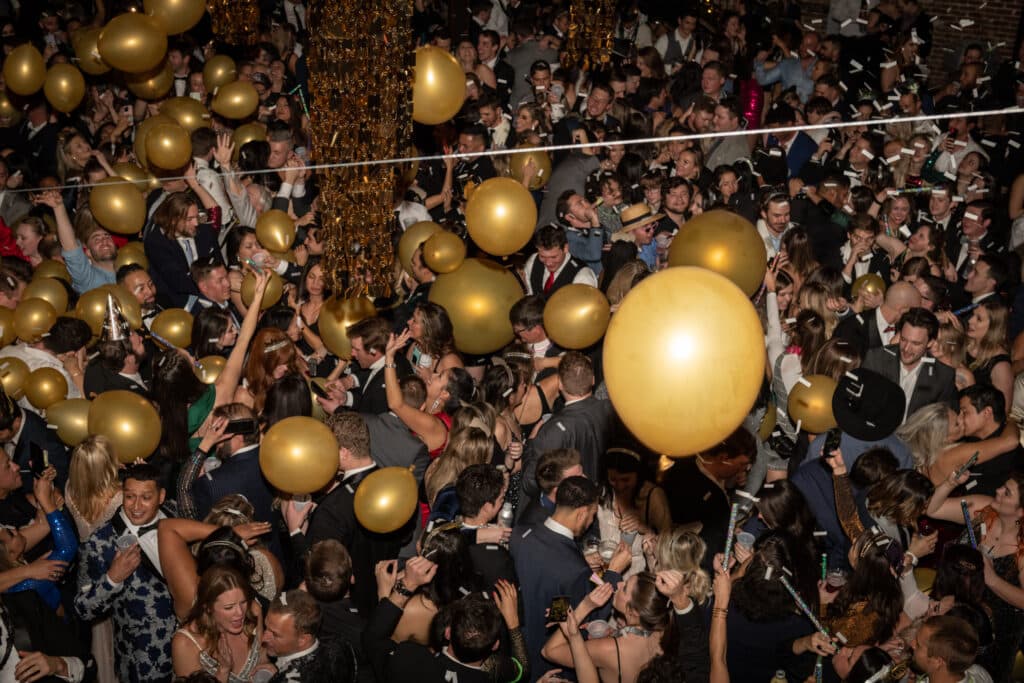 Extravagant NYE Countdown to 2024
As the clock strikes midnight, prepare to be amazed by our venue-wide countdown to 2024. Experience a breathtaking balloon drop, and a shower of confetti, all while enjoying a champagne toast. This unforgettable spectacle will leave you breathless as you welcome the arrival of the new year with a bang.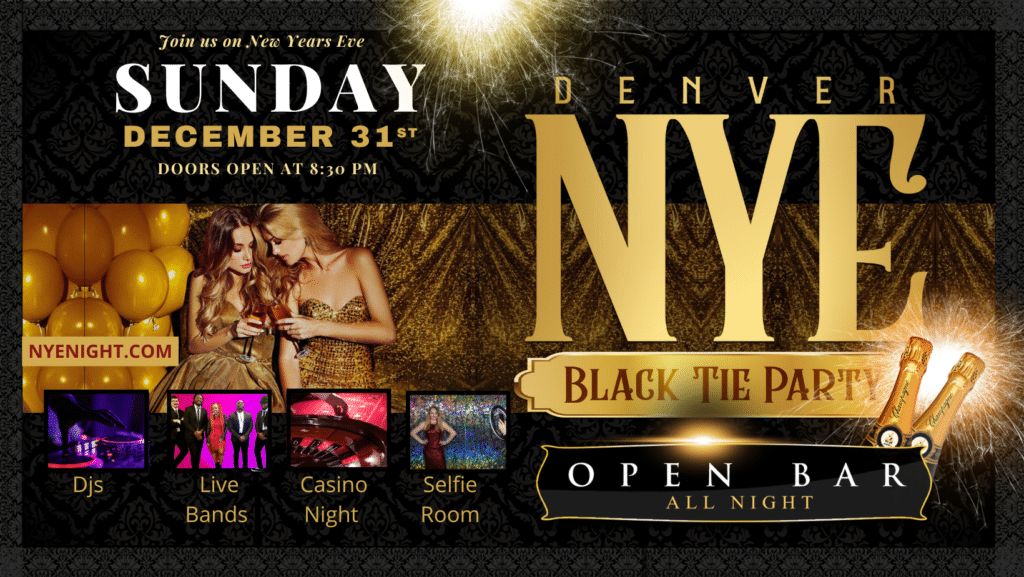 Unforgettable New Year's Eve Experience
Don't miss out on the ultimate New Year's Eve party in Denver! Purchase your tickets today and prepare to ring in the new year in style at the Denver NYE Black Tie Party. Immerse yourself in an atmosphere of elegance, indulge in unlimited cocktails, and dance the night away to the beats of top DJs. Let us make your New Year's Eve celebration one to remember…
Buy Your New Year's Eve 2024 Tickets Below
Exclusive Hotel Discount
In addition to the unforgettable party experience, we are also offering a special discount on hotel rooms at the nearby Hilton Denver City Center https://newyearsevenight.com/hotel-rooms/. This exclusive offer is available to all Denver NYE Black Tie Party guests, allowing you to seamlessly transition from the party to your comfortable accommodations.