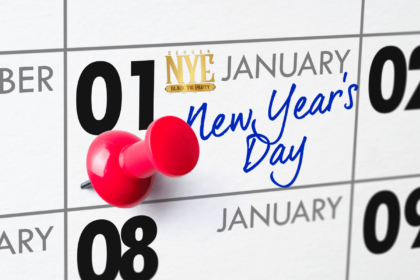 The magic of New Year's Eve lies in its promise of new beginnings, a fresh start, and a chance to let loose and celebrate the year gone by. With just 40 days to go, it's time to start planning an unforgettable New Year's Eve that'll have you ringing in 2024 with a bang.
Day 1-10: Set the Stage for a Stellar Celebration
Secure your party ticket: Head over to NYENight.com and browse through their list of Denver New Year's Eve parties in RiNo. With themes, locations, and price points, you're sure to find the perfect fit for your New Year's Eve plans.
Budget and Plan your Finances: New Year's Eve can be an expensive night, so it's essential to create a budget and stick to it. Factor in party tickets, transportation, accommodation, food, and drinks to get a clear picture of your spending.

Here is an example of a budget for a New Year's Eve celebration:

Party tickets: $150
Transportation: $75
Accommodation: $200
Food: $50
Drinks: $50
Other expenses: $75
Total: $600

Plan your Outfit: Whether you're aiming for a glamorous look or a casual vibe, start planning your outfit early. Consider the theme of the party, the venue's atmosphere, and your personal style.
Consider Accommodations: If you're traveling out of town for your New Year's Eve party, start researching accommodations. Look for hotels, Airbnbs, or vacation rentals that are close to the venue and fit your budget.
Day 11-20: Amp Up the Excitement
Create a New Year's Eve Playlist: Start curating a playlist of your favorite party anthems and New Year's Eve classics to set the mood for the big night.
Plan a Pre-Party Gathering: Organize a pre-party gathering with friends or family to get into the festive spirit. Enjoy a potluck dinner, watch a movie, or play games to build anticipation.
Research New Year's Eve Traditions: Explore different New Year's Eve traditions from around the world. Try incorporating some of these customs into your celebration to add a touch of global flair.
Plan your Transportation: If you're attending a party far from home, plan your transportation in advance. Consider booking a taxi, rideshare, or arranging a designated driver to ensure a safe and hassle-free journey.
Day 21-30: Get Ready for an Epic Night
Book your Hair and Makeup Appointments: If you're planning to get your hair and makeup done professionally, book your appointments well in advance to secure your desired time slot.
Pack your Party Essentials: Create a checklist of all the essentials you'll need for the party, including your outfit, accessories, phone charger, and any necessary medications.
Make Travel Arrangements: If you're traveling out of town, finalize your travel arrangements, including flights, train tickets, or car rentals. Confirm your accommodation reservations and check in for your flights.
Charge your Phone and Camera: Ensure your phone and camera are fully charged so you can capture all the memorable moments of the night. Consider carrying a portable charger as a backup.
Day 31-40: The Grand Finale
Relax and Pamper Yourself: Take some time to relax and pamper yourself before the big night. Enjoy a spa day, get a massage, or indulge in a home spa treatment to feel refreshed and ready to party.
Get Dressed and Ready: Put on your carefully planned outfit, do your hair and makeup, and add any finishing touches to your look. Embrace the excitement and anticipation of the night ahead.
Enjoy the Party: Arrive at the party with a positive mindset and ready to have a blast. Mingle with other attendees, dance the night away, and make memorable experiences that will last a lifetime.
Ring in the New Year with Style: As the clock strikes midnight, join the crowd in counting down the final seconds of the year. Embrace the moment, share a kiss with your loved ones, and make a wish for the new year.
Remember, New Year's Eve is a time to celebrate, reflect, and look forward to new beginnings. With careful planning, a bit of excitement, and a dash of spontaneity, you're sure to have an unforgettable New Year's Eve that sets the tone for an incredible year ahead.